This review is part of Influenster's virtual Dial Voxbox and I thought it would be fun to get involved. These opinions are mine. PS. If you want an invitation, send me a comment. 😀 The theme this time was to find a Dial product in a public place other than a store. I found this in a Dekalb, IL bathroom near where I live. Today I tried this soap and this is my review: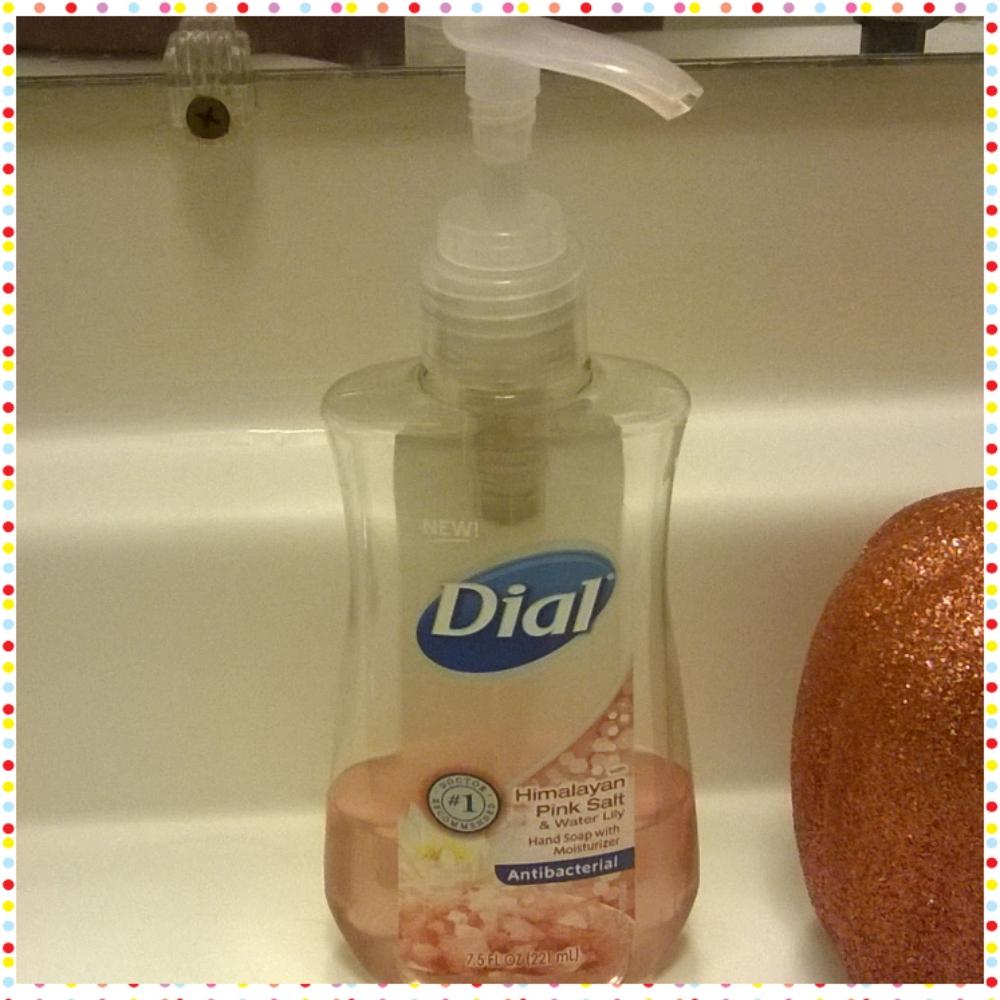 As I was near my college campus, I stopped by the bathroom and I found this Dial Himalayan Pink Salt & Water Lily soap. I put the some soap on one hand while I turned the water on and began to lather my hands with the soap.
I felt the nice sensation of the floral scent hit my face, I loved it. It smells refreshing and the flowers made it different than any of the other Dial products that I had seen. I always thought of Dial as a regular soap company, with no scents, but this made me pleasantly surprised.
I like the pink color of the soap, the scent and they way that it makes my hands feel really soft after I wash my hands with it. This is a nice way to keep your hands healthy this vicious winter (my hands need as much love as they can get). The antibacterial aspect is also amazing since not only is this nice to put on, but it's actually making me healthier. I have class and midterms are coming up and I cannot afford to miss class because of an illness.
To review, I would totally recommend buying this antibacterial soap. I think I'm going to try to find some stores where I can find this particular one because I need this in my life!
You can follow the Dial twitter account here
#DialProfessional #Contest